WEB RESOURCES


Other Articles by Carly Blatt

Garonga Safari Camp
Experience the magic of an African safari by day and luxury accommodations by night.
By Carly Blatt

Sure, you can see them on the Discovery Channel. In a zoo. Or even through a car window. But nothing compares to seeing South Africa's abundant wildlife with no barriers. The ultimate high is to experience it on a private game reserve.

Safaris abound throughout South Africa. There are myriad places you can hop in your car and zigzag around game parks, spotting the big five and snapping the requisite photographs.

Too often, though, the experience of self-drive safaris in public game reserves is marred by the realities of sharing it with hordes of other tourists with the same agenda. You're often unsure what areas your favorite animals are lurking in and, once you find them, your experience may not be as rich without an understanding of what their behaviors mean.

Enter South Africa's private game reserves and guided safari drives. Spending your safari at a private camp is the definitive pampering experience and one of the best ways to experience an unrushed, open-air, full animal viewing experience.

Since I sought a small lodge and a secluded experience that was deliciously far from any touristy areas, I opted to stay at the Garonga Safari Camp in the greater Makalali Conservancy, situated west of the Kruger National Park.

At the camp, my days included guided safari drives and walks, meals with my preferences in mind and unique options like rose-laden bush baths, private lunches far from the rest of the camp and the opportunity to sleep on a raised platform in the bush among the animals if weather permitted. It was intimate, too, with just 14 guests and an atmosphere that allowed us all to feel like part of a family.

I'm a believer in being close to the action, which largely influenced my decision to visit a private game reserve. I'd tried the self-drive option at another park and felt too removed from the experience. My friend and I rarely knew in which direction to head and it soon became frustrating since whomever drove had to focus on the road instead of gazing out the window to spot animals.

At Garonga, all the driving was left to our guides, while the lodge guests sat on three rows of raised seats in a fully open-air safari vehicle. With no ceilings, no windows and an elevated view, we truly felt like a part of the bush rather than mere observers.

Our days began with the gentlest of wake-up calls, a staff member saying "Knock, knock," outside our rooms. I'm not a morning person on my best day but when you're on safari, waking early is an integral part of the experience. Besides, there's something about being up at dawn that adds to the magic.

After a cup of tea, we hopped into our 4WD safari vehicle and jetted off into the private game reserve. Our guides' tracking skills were legendary and at the beginning of each drive they'd ask us what we wanted to see that day. One day we'd request cheetahs and rhinos; another we wanted to see lions and elephants. And each day, they'd follow tracks, analyze droppings and use radios to fulfill our desires.

Breakfast followed our morning game drive. Some days we'd have it in the bush, while other days we'd enjoy it at the open-air lodge with giraffes looking on. The middle of the day was at leisure. We could opt to read in our personal hammock, swim in the pool overlooking wildlife, enjoy a specially prepared lunch in a secluded area, or treat ourselves to a special massage.

In the late afternoon, we'd all meet up again to hop on our afternoon game drive. Around dusk, we'd stop in the bush for a cocktail and an opportunity to enjoy the delicious quietness of the bush. The remainder of our game drive took place in the dark, allowing us the opportunity to see animals' eyes in the blackness and to focus on sounds rather than sights.

With just over a dozen people at the lodge, the bonding among guests was nearly instant, which was particularly evident when we all reconvened for dinner each night. Evenings were filled with candlelight, pre-dinner cocktails, meals announced by the cook in person and tales of the day's adventures. Under the southern sky, we'd trade stories with the folks in the other safari vehicle, recounting the first moments we saw a cheetah lounging in the center of the road and our reactions when an elephant boldly raised his massive ears at us. Dinner was a different experience each night. Sometimes we'd eat in the main lodge, other times we'd feast under the stars.

Although viewing animals is often what draws people to book a safari, the experience is so much more than that. It's spending your nights in exotic and luxurious lodge tents, complete with an indoor and an outdoor shower, canopied bed and open-air atmosphere. The inside shower offers top and side jets, while twice I spotted kudu and giraffe grazing by while enjoying the outdoor shower.

One of the couples I met opted to try the "sleep out" option at Garonga, where guests can spend the night in the open air on a special platform about 20 minutes from the main camp. Our guide dropped them off during our evening game drive with dinner and wine, and collected them in the morning. They cited that night as one of the highlights of the trip and although they'd been nervous at the idea of being on their own, they said that also added to the experience. Since the sleep out will be canceled if it rains, I suggest signing up for it early on in your stay if you're interested.

Another unique option was the bush bath. Staff members prepare an outside bath, complete with rose petals, which guests can enjoy in a secluded, private atmosphere. Since this is another activity that's best in good weather, I suggest reserving your spot early on as well.

Animals will be similar no matter which type of safari you choose. But for luxury, relaxation and the opportunity to enjoy a safari in an unrushed, educational and pampering atmosphere, a private safari option like Garonga is the way to go.

Garonga Safari Camp is in the private Makalali Conservancy in the Limpopo Province and is one hour from Phalaborwa and Hoedspruit airports, west of Kruger National Park. It can be reached by car, private air charter or commercial airlines.

For more information, visit garonga.com.

New York-based freelance writer Carly Blatt has extensively traveled, studied and worked abroad, covering 23 countries on five continents. Her travel adventures include swimming in Antarctica, bungy jumping in New Zealand, paragliding in the Alps, caving in Belize, mountain boarding in Colorado, camping with locals in the Australian Outback, and helping confused-looking tourists find their way in Manhattan.

*Please tell us what you think of Carly's trip!

All information presented here is accurate at the time of publication but prices, dates and other details are all subject to change. Please confirm all information before making any travel arrangements.

All images are the property of Johnny Jet Inc. and cannot be reproduced, in whole or in part, without our express permission. If you would like to reprint an image, please contact us at info@johnnyjet.com for image re-use rates.

Note: This trip was sponsored by Garonga Safari Camp.
Pictures From
The Trip
Curious zebras on our morning game drive
A baby giraffe
A rhino relaxes in the sun
A lion passes by a safari vehicle
A lion at rest
Cocktail hour at Garonga
Dinner at the main table
Catching up with new friends in the Garonga lodge
Our first cheetah
A view of one of the safari vehicles
My room, during the day
My room at night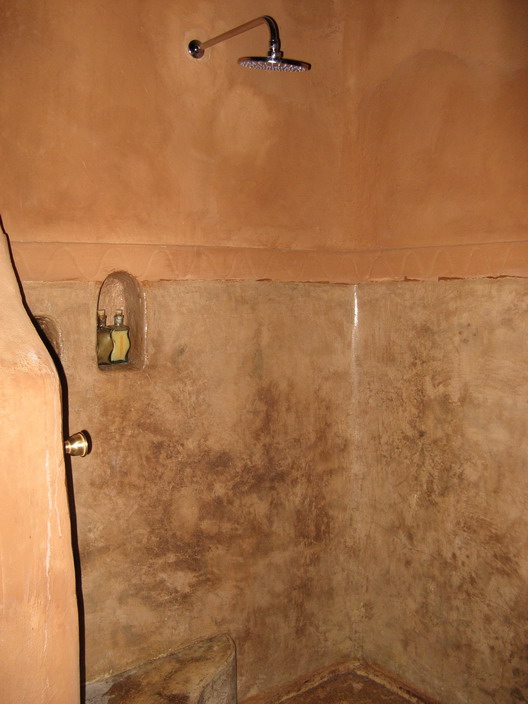 The indoor shower
A surprise breakfast in the bush
Breakfast
The porch to my room
The main lodge
Massage treatment area
A view of the pool with kudu in the background
On the safari vehicle
Sunset
The platform for the sleep out
the sleep out