WEB RESOURCES


Destination: Florence and Decatur, Alabama
Exploring world-famous Muscle Shoals, Tennessee River, and Big Bob Gibson Bar-B-Q . . . Life is definitely good!
By Corinne Trang

Picking up where I left off in Birmingham, I head toward the northwest corner of Alabama to sample Southern comfort food. But my plans changed, which often happens to me—and generally for the better. So in three days, not only did I get to eat all the stick-to-your-ribs food one can possibly handle (wear loose clothes, if you plan to follow suit!), but had a blast fishing, enjoyed a massage, grooved to Muscle Shoals' R&B on 92.3 FM, and got the chance to reclaim my luggage that American Airlines lost over 15 years ago—a long shot, I know.

GETTING HERE AND AROUND
There is no direct flight to Florence or Decatur. The closest airports are either Birmingham or Huntsville, the latter being about a half hour from either destination. While at the airport be sure to pick up a rental car, because public transportation may be challenging.



POSH DIGS
The Marriott Shoals Hotel & Spa, located in Florence, is as luxurious as any of its sister properties on the Robert Trent Jones Golf Trail. This place feels grand, with an atrium going up several flights. At the check-in desk, I'm greeted with a map directing me to the elevators for this wing of the massive complex. Entering my river-view king room, I count six fluffy down pillows and a bolster arranged atop a down quilt with French linens, draping a mattress so thick I feel like the princess in The Princess and the Pea. The oversized marble-tiled shower and extra-deep bathtub are so enticing that I soap up and rinse in the shower before soaking in the tub to relax. For the workaholic, there's a desk with Internet hookup, and free unlimited local and long-distance calls (within the country). Me? I can't wait for my massage, which brings me to the 6000-square-foot spa located in the tower on the other side of the hotel: down the elevator, across the building, down the stairs, around the corner, and up the stairs. Men and women are separated into two areas, each complete with steam room, whirlpool, and treatment rooms. Licensed massage therapists are trained in Swedish, Shiatsu, deep-tissue, hot stone, and more. Mani-pedi and facials are also available. After experiencing hot stones and big hands all over me, I'm cautioned by David the therapist to rest before getting up slowly. In fact, he waits outside the room to walk me back to the dressing room. Now that's what I call "pampered to the max"! Once in the tower you might as well stay and go up to the very top to the 360-degree revolving Bronzeback Café, where you can enjoy drinks while getting an eyeful of the Tennessee River and Wilson Dam. Now, if I could write about playing the 18-hole course, which I'm sure is nothing short of great, I would. Unfortunately for you, it's not my game.

CHOWING DOWN IN FLORENCE

STANFIELD'S STEAKHOUSE: Located in Rogersville (Florence metro area), this place has fun 1920s to '50s memorabilia displayed at the entrance, just before you enter the large dining room with booths, tables, and a typical chain-restaurant salad bar. I made up my own "meat-and-three" and then some. Go for the tender medium-rare rib-eye steak and baked sweet potato, which comes with mini marshmallows, brown sugar, and whipped butter toppings. Then sample the pickled okra, fried mushrooms, and fried pickles (a must!). Got a sweet tooth? They'll take care of you with gargantuan dessert portions of treats like peanut butter cream pie and red velvet cake. $ 1700 Lee St., Rogersville, AL 35652, (256) 247-3336.

STAGG'S GROCERY: This simple small deli-counter kind of place is where I ate my first biscuit and gravy (flour, water, salt, and pepper, and probably a little bacon grease), with eggs, bacon, and grits on the side. A very tasty breakfast, indeed! Now you may be tempted to order coffee, but I'd go for the iced tea here—it's sweet, of course. $. 1424 Huntsville Rd., Florence, AL 35630, (256) 764-7382.

RIVERTOWN COFFEE: This hip little gourmet coffee shop offers all sorts of hot and cold beverages. A great place for afternoon pastries with a cappuccino, frappé, smoothie, or chai. $. 117 N. Seminary St., Florence, AL 35630, (256) 765-7128.

TRATTORIA DI RICATONI'S: This canteen-like restaurant has an open kitchen with brick oven. The menu is American with an Italian twist. Whether you order pasta, pizza, Buffalo (named after the city of origin) wings, salads, burgers, or sandwiches, every meal comes with bread in a bag (not sure why the bag) and a plate full of olive oil sprinkled with dried herbs. The food is good and copious. Go with friends and share! (Ricatoni's; casual, lunch and dinner, $–$$).

ON THE ROCKS: The night I was there, both bars (downstairs and upstairs) were full. Featured music was by two guys playing a mélange of country, rock, and grunge. Pretty good! Though I didn't taste the typical bar food, including nachos, salsa and chips, chili, wings, skins, club salad, club sandwich, etc., I did manage to sample the two super "sweeeeet" desserts—Caramel Turtle Cheesecake and Mile High Chocolate Cake—with over-the-top plate graphics like a funny face, for example. This is a typical student joint—for those over 21, of course. (casual, lunch and dinner, $). Florence On The Rocks.
CHOWING DOWN IN DECATUR

BIG BOB GIBSON BAR-B-Q: As you enter this no-frills place, you'll notice numerous BBQ competition trophies won by co-owner and celebrity champion pitmaster Chris Lilly, author of the acclaimed Big Bob Gibson BBQ Book. Of all the restaurants I list here, this is THE ONE PLACE NOT TO MISS. In fact, "they" say that one hasn't been to Alabama unless one has experienced a pulled pork sandwich, brisket, turkey, ribs, and of course the chicken with original white sauce from this world-famous joint. The saying "melt in your mouth" was coined here. Well, not really, but it should have been. The menu hasn't changed since 1925, with sides including kettle-baked beans, coleslaw, and potato salad, and featured desserts of scrumptious coconut, chocolate, and lemon ice box meringue pies. Sedated, having sampled all meats, sides, and sweets in a single sitting, I walk away all pumped up to judge the 2009 Jack Daniel's World Championship Invitational Barbecue in Lynchburg, TN, the next day, but that's another story for another time. (Bob Gibson's BBQ; casual, lunch and dinner, $-$$).

MORGAN PRICE CANDY COMPANY: This candy shop has everything from English toffee, to dark and milk chocolates and seasonal candies, to pralines, which is what they're known for. No order is too small (gift boxes start at $5) and they'll ship all over the world. ($) Morgan Price Candy.

IT'S PLAYTIME

SMOKE HOUSE BILLIARD PARLOR: This place is also known as "the pool hall," and both names are appropriate as smoking is permitted from the front of the long narrow room where local musicians play every Tuesday night, all the way to the back where pool games are played nightly. 118 E. Tennessee St., Florence, AL, (256) 764-9996

UNIVERSITY OF NORTH ALABAMA: Visit the live mascots Leo and Una. The king and queen of the jungle are secured behind bars on campus, except when they're traveling for football games. AL Lions.

HISTORIC DISTRICT OF DECATUR: Take time to visit beautiful landmark buildings such as The Old State Bank and historic homes. Call ahead for information on special events, especially the yearly Christmas tour.

HELEN KELLER BIRTHPLACE: Experience the life of deaf-blind Helen Keller and her extraordinary relationship with lifelong teacher Ann Sullivan, remembered as the Miracle Worker,—also the title of a play performed here at Helen's house every June. Located minutes from Florence in Tuscumbia, AL.

MUSCLE SHOALS MUSIC: World-famous, this multimillion-dollar-a-year industry made its debut in the 1960s with famed producer Rick Hall and such recording artists as Aretha Franklin, The Rolling Stones, and Wilson Pickett, to name a few. Florence is definitely worth exploring for this alone. Muscle Shoals Music.

FISH THE SHOALS: Located in Florence, this company is owned and operated by Steve Humphries, an expert angler and ultimate guide to fishing the Tennessee River. Hire him for the day, and you might just catch a fish like I did. At $250 per day, Steve comes with a 20.5-foot NITRO 898 bass boat, which goes so fast you'll need to hold on to your skin. This is BYORG (bring your own rain gear). FishTheShoals.com also Fishing Lesson.

UNCLAIMED LUGGAGE CENTER: Located in Scottsboro, not far from Huntsville International Airport, this place is crazy big, lined with racks, shelves, and counters filled with super-cheap to super-expensive items—everything from shoes (the Chanel pumps with three-inch heels were a half size too small), to casual and formal wear (imagine a bride showing up to church without her gown?) and engagement rings (the 1.60-carat diamond priced at $17,880.99—what nut would check that in?), to cameras, fishing poles, skis, laptops, cameras, iPhones, MP3 players . . . and the list goes on. Call ahead to find out when the winter fashion trunk show is scheduled, and you may just walk away with the perfect never-before-worn Burton snowsuit. Now, if you've lost your luggage and can't live without that white blouse, pair of jeans, and toothbrush, and are ready to hop on a plane in the name of reclaiming what's rightfully yours, know that someone, most likely a local, has probably picked up your stuff just as you're booking your trip. Unclaimed Baggage.com.

Corinne Trang is a New York-based award-winning author who has written for numerous publications including Food & Wine, Health, Cooking Light, and Saveur. A frequent television and radio guest, she is the chief east coast correspondent for America's Dining and Travel Guide (Business Talk Radio). For more on Corinne please log on to CorinneTrang.com



*Please tell us what you think of Corinne's trip!



All information presented here is accurate at the time of publication but prices, dates and other details are all subject to change. Please confirm all information before making any travel arrangements.

All images are the property of Johnny Jet Inc. and cannot be reproduced, in whole or in part, without our express permission. If you would like to reprint an image, please contact us at info@johnnyjet.com for image re-use rates.

Note: This trip was sponsored in part by Alabama Tourism .


Pictures From
The Trip
Marriott Shoals atrium
Marriott Shoals king room
Stanfield's
Stanfield's checker game
Stanfield's fried pickles
Stanfield's rib steak dinner
Line cook at Stagg's
Stagg's Southern breakfast: biscuits & gravy, grits, bacon, and scrambled eggs
Rivertown Coffee: "You big ol' ape, you!"
Ricatoni's
?Ricatoni's: "It's dinner time!"
On The Rocks
On The Rocks' Caramel Turtle Cheesecake
Florence by night
From Florence to Decatur
Big Bob Gibson Bar-B-Q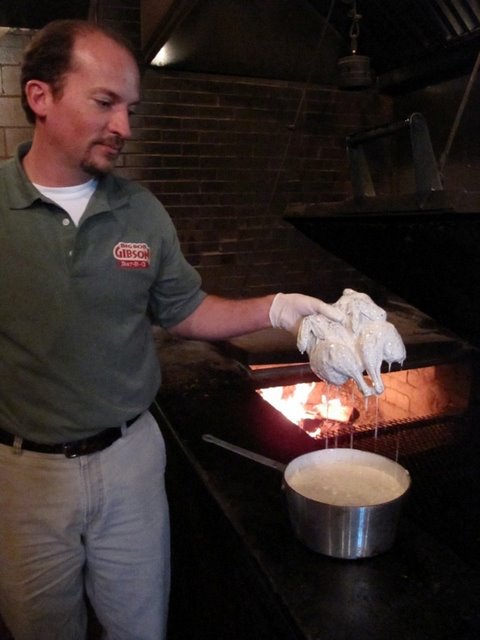 BBG's champion pitmaster Chris Lilly and chicken in original white sauce
BBG's Brunswick Stew
BBG's loaded BBQ plate!
MP's Price English Toffee
MP's Heavenly Bites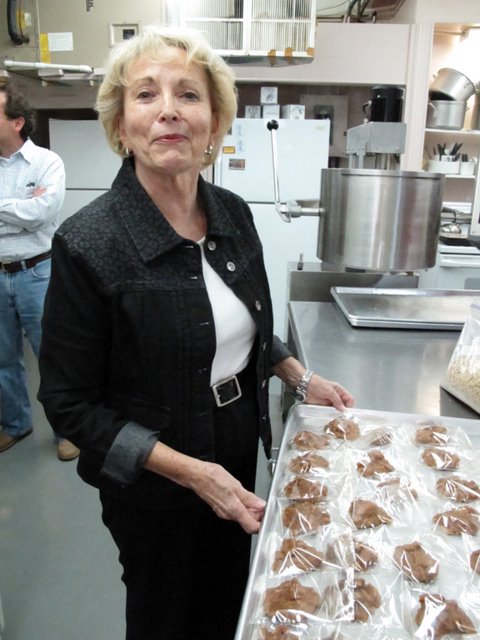 Morgan Price with her pralines
UNA's Queen Una, the mascot!
Muscle Shoals' FAME
Muscle Shoals sound recording studio
Fish the Shoals: bass boat NITRO
Fish the Shoals' Steve Humphries
Corinne and her first catch!
Unclaimed Luggage Center
The lost pair: Chanel pumps, YIKES!