WEB RESOURCES
GEORGETTE'S ARTICLES
Hawk's Cay, Duck Key, Florida
Hawk's Cay is an extraordinary resort set on 60 secluded acres on the island of Duck Key. Located two thirds of the way from Miami to Key West, and roughly two hours from Miami airport, it is everything you need for a family or romantic holiday escape. Hawk's Cay has already earned its great reputation over the past 50 years, and after a recent $35 million renovation, the place is still tranquil and beautiful but more modern. The grounds and common areas are spotless due to the ever-present cleaning crew.

Modern Tranquility
The contemporary lobby is chic, warm, and friendly, as is the reception staff. The main hotel has rooms on both the ground floor and second floor, with most having a patio or balcony. My balcony overlooked the pool and the waterway. There are also private bungalows for families that overlook the water. My second-floor room was decorated Florida style with warm colors and cool granite accents. A king-sized comfy bed with eight down-like pillows, a large flat-screen TV, and a spacious tumbled marble bathroom all added to the well-appointed room. The balcony was heaven for enjoying the sunrise or sunset. Most of the time, however, I was off having adventures!

Dining at Hawk's Cay
The resort's restaurants are first-rate. At Alma one can have tapas in the bar area or sit down in the restaurant for a long evening of deliciously prepared local fish and fine wines. Alma specializes in innovative Latin cuisine and there is a definite Miami vibe. The lobby bar at Alma also serves as a coffee bar in the morning. Delicious Illy coffee and cappuccinos are offered along with croissants and other pastries. For a buffet or more formal breakfast, head over to The Terrace to eat pool-side or inside their cozy restaurant. Lunch is also served pool-side at the Beach Grill, where my friends and I enjoyed the shrimp Caesar salad every day. The Beach Grill Cabana Bar has cocktails and munchies if you want to get out of the sun. One night we walked to the marina and had dinner at Tom's Harbor House. The fish on their menu is caught every morning by the deep-sea fishing fleet and includes Caribbean conch chowder and jerk mahimahi. There are also other dishes such as whiskey barbecue spare ribs. Tom's casual atmosphere is sure to please. After our dinner we eased into the bar at Tom's, where live music plays most weekends, and joined the musician David Hope for a makeshift karaoke session. David was extremely accommodating and seemed to enjoy the company on stage. The girls sang old rock standards with Dave, while fellow traveler Elvis picked up a harmonica for the first time and played the blues like he had been playing all his life. Musical memories were made at Tom's Harbor House that night!



Aerobics and Activities for Kids
Activities are what Hawk's Cay is all about, and the next morning we were signed up for many. First, we started off with a power aerobics workout in the fitness area, which is near the children's play area. Parents can drop off the kids for a few hours or even a day, and feel secure that professionals are in charge while the kids have a ball at the pirate ship pool. There is even a restaurant for families called the Indies Grill. Camp Hawk is available on weekends for half and full days for kids 5–12. There are many family activities to do together as well, like scavenger hunts, crafts, tie-dye, and science projects.

Deep-Sea Fishing
A big draw to the Florida Keys is pulling up a mahimahi, red snapper, or tuna, and Hawk's Cay's experienced captains and decked-out fishing boats make for an unforgettable excursion for a family or group of friends.

Calm Waters Spa
A relaxing retreat can be found at the Calm Waters Spa, where I sampled a unique flowing currents massage. This was an 80-minute rubdown that combines traditional deep-tissue kneading with Reiki and gem crystals strategically placed on chakras, which created a trance-like relaxation. There is a full menu of everything from exotic scrubs to calming facials. The hot tub and steam shower are a nice bonus. The gift shop is great and has out-of-the-ordinary skin products like Pure Fiji and Coconilla from Thailand, along with clothing and accessories from Africa and South America.

Dolphin Connection
Next, we had a dolphin interaction. Hawk's Cay is the only resort in the continental U.S. to have interactive dolphin sessions. What a treat to actually get in the water with trained dolphins—and, of course, the trainer. My friends and I had a blast as Nemo, Hastings, Lucky, and three others swirled around us, clapped, shook our hands, and—my personal favorite—let us touch their belly buttons while they rested on their backs. I love animals and was a little suspicious when I heard about the captive mammals, but was reassured to see their spacious saltwater habitat and attentive caregivers. Everyone who gets in the water with the dolphins needs to take a 45-minute course that prepares you for their special requirements. Our experience rejuvenated us (dolphins have special powers) and gave us the energy and courage to try…

Parasailing!
Yes, even though I have a fear of heights, the dolphin experience inspired me to be daring and have some more serious fun! My friend Grace and I went up in tandem as Captain Mike drove the boat and mate Jeff worked the winch that raised us up in the air under a colorful parachute. The rope kept getting longer and longer, and before we knew it, we were high in the sky. It was not really frightening at all; it felt like being rocked in a swing with a cool breeze under a warm sun. I was glad I had a friend with me to share the experience…and professional boatmen down below.

Sundance Watersports
There are lots of water sports to enjoy at Hawk's Cay, from kayaking in the lagoon to kiteboarding lessons off the beach. You can also go snorkeling or try Snuba, which is an easy way to experience scuba diving without the lessons and equipment. Waterskiing and wakeboarding are available by the hour, and riders can come along in the boat to watch. If you are feeling adventurous you can rent a 22-foot Grady White power boat to explore the Keys on your own. Jet Ski tours in the lagoon are available with a guide, and scuba courses and diving trips on Duck Key are on hand too. Almost every night there is a sunset cruise on the large catamaran. We went out as a small group, so used the flat-bottomed boat instead, and had a spectacular time. We relaxed as we witnessed Florida's native birds and interesting mangroves, sang songs, and enjoyed the watercolor-like sunset while our hosts told stories and provided refreshments.

Land Activities
Landlubbers can take a Segway tour or play tennis with seasoned professionals at the Cliff Drysdale Tennis Center located near the hotel. Everything is within walking distance. Sitting by the pool having cocktails is also a very popular option, and dolphin watching in the lagoon is fun too.

The End of a Great Day
My preferred activity was sitting by the fire pit in the evening, recounting the experiences of the day. The fire pit has about 20 chairs nestled around the great circular fire, and because of the high flames, one can have privacy or join a conversation with another happy group. Everyone seems content at Hawk's Cay, where great memories are made in a place that exists purely for guests' enjoyment.

ABOUT THE AUTHOR
Hi, I am Georgette, a writer and artist (here's my website) based in Connecticut. I am also Johnny Jet's older sister, who quite possibly ignited his first spark of interest in traveling to exotic places, when at the impressionable age of 14, he saw my trip to Australia last three years! Whether skiing in the mountains, snorkeling in the tropics, or exploring faraway cities, I am always game for traveling and the privilege of writing for my baby brother's website JohnnyJet.com. Of course, coming home to my husband Cam, our dog Baci, and three cats - Ace, Arrow and Wizard - is great, too!

*Please tell us what you think of this week's newsletter!

NOTE: This trip was sponsored by Buffalo Bill's Cody/Yellowstone Country.




Pics From
The Trip
Hanging with a dolphin
Pirate ship for kids
Pelicans
Main Pool
Beach Grill Menu
Musical Time at Hawk's
Beach chairs and view
Shrimp Caesar Salad
Parasailing!
Conch Republic
Singing at Tom's Harbor House
View from my balcony
Beach Grill Cabana Bar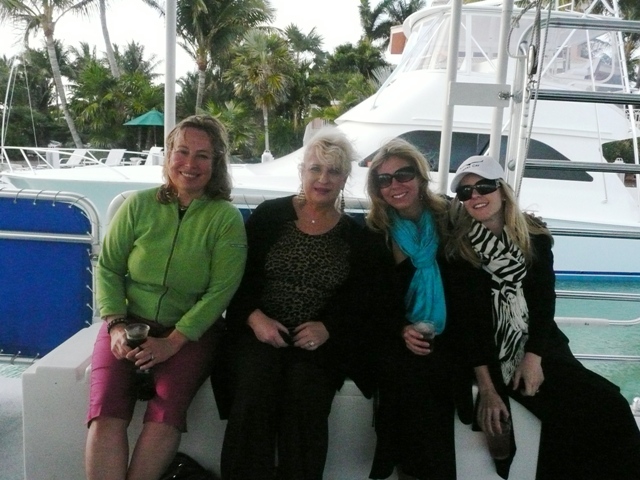 Sunset Cruise
Tumbled Marble Bathroom
Room with a View
Fish at Tom's Harbor House
Room at Hawk's Cay Bungalow
Tapas from Alma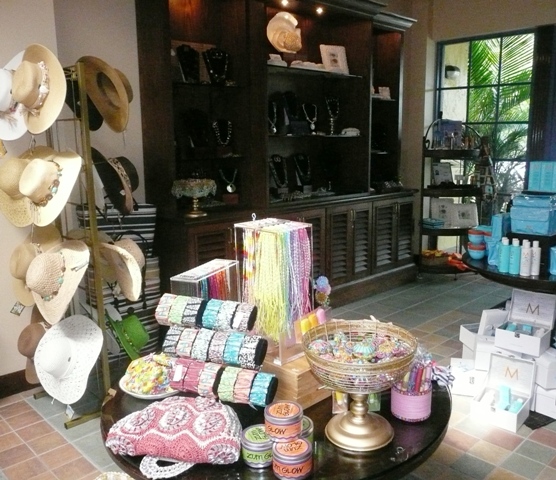 Gift Shop at Calm Waters Spa
Fishing Fleet
Massage crystals at Calm Water's Spa
Key West Signs
Dolphin Connection
Fire Pit