WEB RESOURCES


OTHER ARTICLES
BY GEORGETTE

New Zealand: Part 2
Spectacular views, fresh seafood and fun soft-adventure await you in Kaikoura.
By Georgette Diamandis

Welcome back to the second installment of my four-part series on New Zealand. When we left off last week, I was in Queenstown. I flew Air New Zealand from Queenstown to Christchurch, a quick one-hour flight that can cost as little as $80 NZ. The most amazing thing was that I just walked on to the plane ... no security! It actually felt quite strange walking out of the beautiful, one-gate airport on to a plane without any hassle! This is just one reason to love New Zealand!



DRIVING ON THE LEFT SIDE
I arrived at Budget Car Rental at Christchurch airport and picked up a Toyota Camry with a portable GPS. Very important for getting out of the airport! Otherwise, it was a straight shot up Route 1 North to Kaikoura, but I must admit I did feel more secure driving with the GPS since I had not driven on the left side of the road since I lived in Australia more than 20 years ago; it was helpful hearing the confident female voice telling me to keep straight. The drive was a bit hairy in the beginning, it was raining and large trucks were flying towards me on the right-hand side. I constantly had to remind myself to KEEP LEFT. The major roads in New Zealand are all single lane highways with oncoming traffic. I had no idea what the speed limit was as it is only posted when you need to slow down (100 km which everyone in New Zealand knows!) That's about 60 miles per hour. At one point, my GPS slid across the dashboard (those darn suction cups) and when I reached down to get it, (so I would know to continue on Route 1!), I swerved a little and scared myself. It had been an early flight and a hectic morning so I decided it was time to get off the road and get a cup of caffeine and a bit of breakfast.

RUN-IN WITH A NEW ZEALAND COPPER
I pulled over at a little roadside store/café with an intriguing statue of a negro from the Confederate South and ordered a bacon and egg sandwich, which ended up being an enormous heaping of eggs, side of bacon, potatoes and a very large sausage along with my cup of tea. The gentleman who prepared it told me that it was the last meal he would ever serve as he was retiring precisely the moment after I left, but there was no rush to leave! I went out to get my camera to take a picture of my grotesque, (grotesque for me, heroic for my male friends back home), breakfast when a police car pulled into the driveway. The polite but matter-of-fact officer told me he'd had a complaint about my driving! I knew exactly what he was talking about and told him about the GPS and explained how I was a jet-lagged travel writer. He was very pleasant, let me off the hook, didn't make me take a sobriety test and promised to book his Montana vacation through JohnnyJet.com! In case I haven't mentioned it yet, New Zealanders are the nicest people I have ever met, on par with the friendly Fijians I've had the pleasure of meeting.

WINE COUNTRY
Back on the road, I passed several wineries on the way to Kaikoura. The Waipara Valley, which I was driving through, has 24 vineyards that you can visit. Mud House vineyard was right on Route 1 near Amberly; the Website is comprehensive for more information. New Zealand is famous for its wine, especially the prized Sauvignon Blanc. The drive was through scenic, flat farm country with rambling vineyards. Then it became coastline, where the road rounded up mountain cliffs as ferocious waves crashed nearby. The sea was angry and although I was sure my whale-watching cruise would be canceled the next day, I was becoming an excellent left-side driver!

WHALE-WATCHING
I pulled into the small town of Kaikoura, which until very recently, was an economically depressed ex-whaling town, until members of the Maori Ngai Tahu tribe decided to offer whale-watching excursions. Now, the town of 4,000 is thriving with over a million visitors a year mostly because of the whales. But honestly, this place is heaven on earth with the giant snowcapped Kaikoura mountain ranges to the west and the Pacific Ocean to the east. Because the ocean environment is so rich with nutrients, marine life is attracted to the bay, a virtual bachelor pad for six sperm whales and host to many other types of whales and dolphins. There are many things to do in Kaikoura, so plan on spending several days. During my short stay, I was able to see the sperm whales from Wings over Whales, on a small plane piloted by two handsome, ridiculously young men. Passengers are taken over the bay and as you can see from my pictures, we did see whales! Two giant sperm whales poked their bodies up for air and then they were gone, down into the depths, which can last for 45 minutes. The price for the 30-minute flight was $145 NZ. The original plan of going on the whale watch boat was nixed as expected, due to turbulent seas from the rain the day before, so it's good to have alternate plans. The whale watch boat, which is what kick started the economy in Kaikoura, uses sonar to track the whales and has a 95% sight rate, with a partial refund if none are seen. The covered catamaran goes out quite far and takes about three hours. Seabirds and aquatic life (including albatrosses) are abundant and winter is the best and least crowded time. The price is $130 NZ.

SEAL SPOTTING
During my next trip to Kaikoura I will be swimming with the seals. The seals are now protected in New Zealand and there is an overabundance of them. There are two companies that offer the experience (see www.kaikoura.co.nz) but I just drove up the road and asked some highway workers where Half Moon Bay was so I could see baby seals. A weathered old man said, "Just pull off the road here; it's a nursery of the pests!" And then jovially added, "So what are ya, a goddamned Yank?" I pulled over and was able to take some great photos by getting very close. They were adorable but since I was given warning chortles from the adults and the now protective highwayman, I wasn't going to get between mom and baby!

WALK ON THE WILD SIDE
Two must-dos in Kaikoura: The Maori tour and 4-wheel quad biking at Glenstrae Farm. I met with the proprietors of the Maori tour, Maurice and Heather, at a coffee shop in the pouring rain, as the tour had been cancelled. I was excited to meet the man mentioned in my Fodor's guidebook and his Pakeha wife (Pakeha means non-Maori New Zealander). They were lovely to spend time with me at an ancient Pa site (fortress) and explain some of the rituals and customs of Maurice's 800-year-old tribe. Some sounded so much like my Italian family, the warm welcome (karanga), the sharing of food (kai) at their home after the tour, and protocol (tikanga), like the necessity of getting the family's blessings before beginning a new venture. This is why I love travel; it breaks down barriers and makes me realize how similar we all are. If we had gone into the forest, I would have learned which plants the Maoris used. At the end we did a hongi, the pressing of noses, which, if we'd been with my family, would have been a bear hug and a kiss. I am so happy for the resurgence of the Maori culture, mostly due to tourism. Only 15 years ago, barely 1% of Ngai Tahu could speak their language and it almost vanished completely. The Maori element is specific only to New Zealand and if you miss it, you will not be getting a clear picture of New Zealand and all that it has to offer. The websites for Maori travel info are: www.taitokerau.co.nz, www.maoritourism.co.nz and www.tpk.govt.nz.

RIDE LIKE A NEW ZEALAND FARMER
The next must-do activity is Glenstrae Farm's 4-wheel adventures. This activity was something that did not appeal to me on paper, but with constant encouragement from New Zealanders, I went through with it and had an incredible time. Quad biking just sounded like something I wouldn't be interested in, a "boy thing" I thought. Well, it's basically off-roading in an ATV and it was really fun. Glenstrae provides all the gear, which includes an all-weather jumpsuit, wellington boots and a helmet. Alastair, the owner of the 1,600-acre farm, is a dead ringer for Dana Carvey and just as funny. He took a friend and me around his vast property, which is right on the ocean. We drove down steep hills and through sheep and cows grazing on dreamlike pastures, to seal colonies along the cliffs. I kept feeling like I was inside a painting as we traversed the grounds and I had a hard time keeping my eye on the track. Of course, participants are taught the basics before taking off! The cost is $110 per adult, or, if you prefer to be driven, $60 for a ride in the Argo, an 8-wheel ATV; $25 for children (you must be 16 to drive the quad). The end of the three-hour tour was in the forest with a cup of tea and a bickie (cookie). All in all, it was one of the best things I did in New Zealand.

KAIKOURA MEANS CRAYFISH
Literally. So I had to try one. I stopped at Nin's Bin, a roadside caravan on Route 1 and right on the ocean, for a cooked crayfish on my way back from watching the seals. The crayfish were pricey, $80 for a medium-sized one and so I decided to wait until dinner. I went to the White Morph restaurant in town, an old-fashioned eatery with a good reputation. It being a Monday night in winter, we were lucky it was open. The food was delectable; I had green-lipped mussels in a creamy curry sauce and forgot to have crayfish! (Maybe it was the jetlag?) However, any seafood in Kaikoura will do, as it's all right out of the ocean, so I was happy.

THE HAPUKU LODGE
My favorite place I stayed in New Zealand was The Hapuku Lodge. I climbed the outside stairs to my tree house room, which had views of the Kaikoura mountain range and the turquoise Pacific Ocean, an olive tree grove and a cow pasture. The king-sized bed had a possum silk throw in chocolate brown. It felt better than cashmere and, as you might have guessed, is made from the pelts of possums. Usually I am totally against killing an animal for its fur, but the entire country of New Zealand has banded together to eliminate the non-native mammal, which is wiping out trees and endangering birds.

I awoke early in the morning and saw the brown blanket gathered on the bed and thought it was my chocolate lab Baci for a moment! It was still dark and I opened up the door to the balcony facing the ocean and saw more stars than I had ever seen since I was in the southern tip of Argentina, near Patagonia. The air was crisp and I made a pot of excellent coffee with the plunger pot. The sun slowly began to rise over the snow-covered mountains and I believed I was in the most beautiful spot on earth. The open-plan room has a fireplace with two chairs on one side. The far end has a large Jacuzzi tub. Windows surround three sides and the room is totally private. An iPod with local New Zealand talent was on the modern bedside table. This is the ultimate honeymoon spot, but I have to say, I really enjoyed staying there alone and breakfast in the main house was delicious.

ON THE ROAD AGAIN
In the morning, I reluctantly left paradise and drove along the coast, north to Blenheim. The views were spectacular again and every now and then I had to remind myself to keep an eye on the road. Soon, the road left the coast and I was in hilly farm country, then flat wine country again until I reached the country town of Blenheim. I found the airport (one gate, as well!), and returned the rental car. No one was at the Budget rental desk. I picked up the phone on the desk and was told to drop my keys in the hole and leave the GPS as they were having morning tea. I love New Zealand! Join me next week as I fly to cultured Wellington to stay at the Duxton Hotel where the South African rugby team were stationed.

ABOUT THE AUTHOR
Hi, I am Georgette, a writer and artist (here's my website) based in Connecticut. I am also Johnny Jet's older sister, who quite possibly ignited his first spark of interest in traveling to exotic places, when at the impressionable age of 14, he saw my trip to Australia last three years! Whether skiing in the mountains, snorkeling in the tropics, or exploring faraway cities, I am always game for traveling and the privilege of writing for my baby brother's website JohnnyJet.com. Of course, coming home to my husband Cam, our dog Baci, and three cats - Ace, Arrow and Wizard - is great, too!


*Please tell us what you think of this week's newsletter!

Note: This trip was sponsored by Air New Zealand and Tourism New Zealand.



Pics From
The Trip
Kaikoura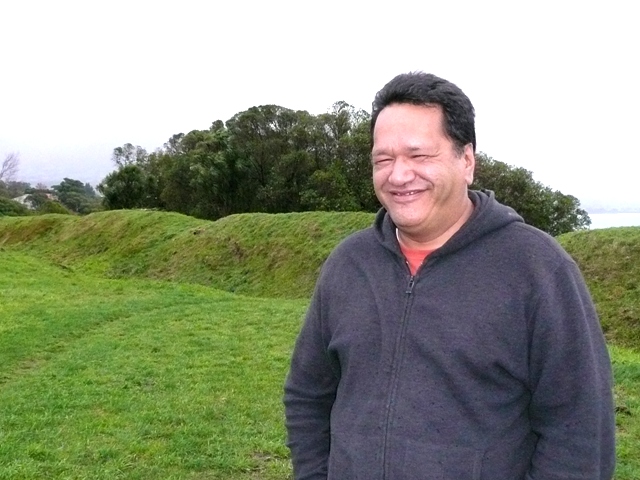 Maurice of Maori Tours
Hapaku Lodge
Room at Hapaku
Olive groves
Hapuku Tree House
Cray fish (Kaikoura)
Nin's Bin
Green Lipped Mussels
Bay of Kaikoura
Hapuku Grounds
"Hello Mama"
Seal Nursery
Interior Hapuku
"Wings Over Whales"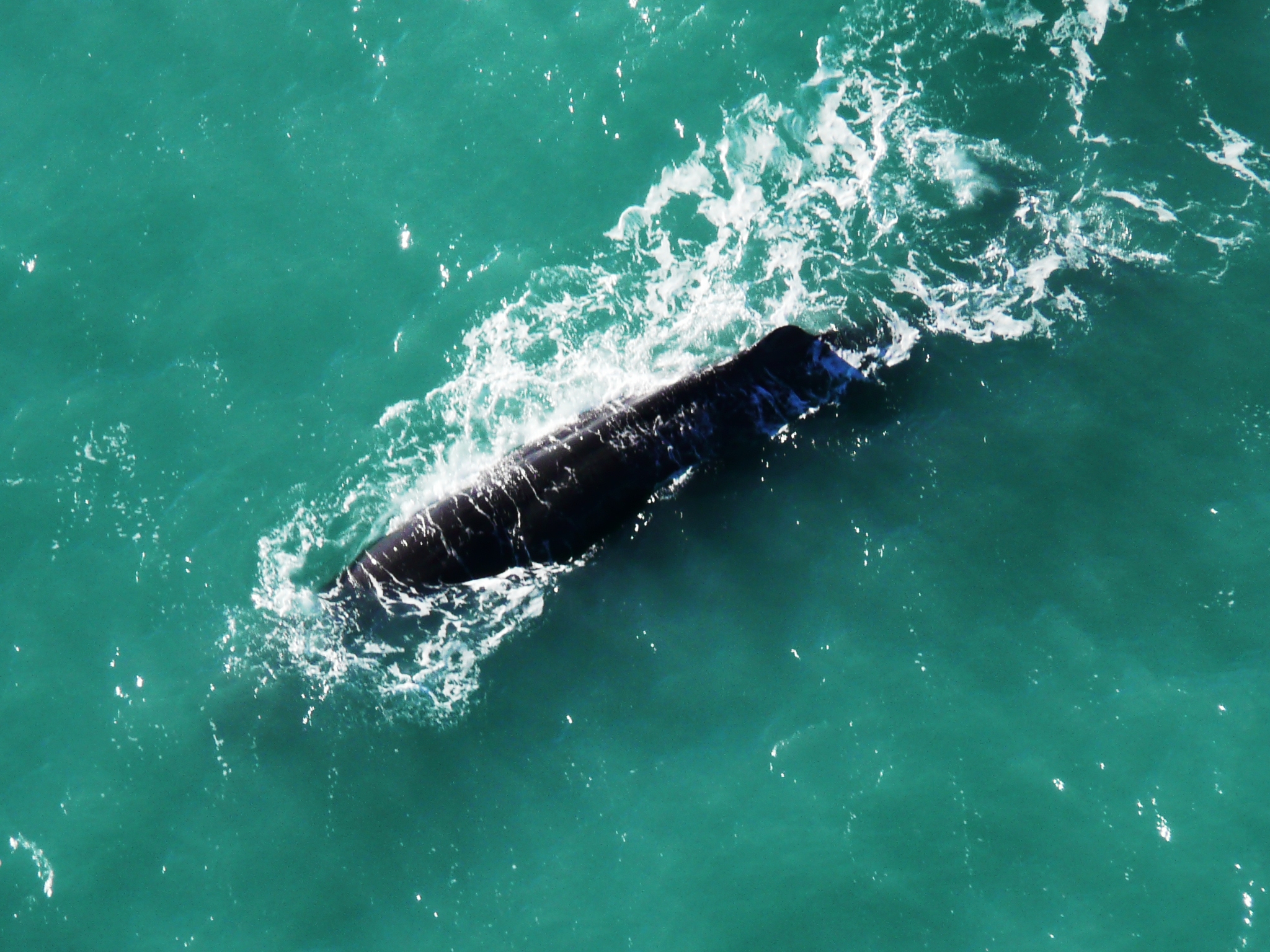 Sperm whale breaching
Bedroom at Hapuku
Girl on a Quad
Cow on a cliff
Breakfast at Hapaku Lodge